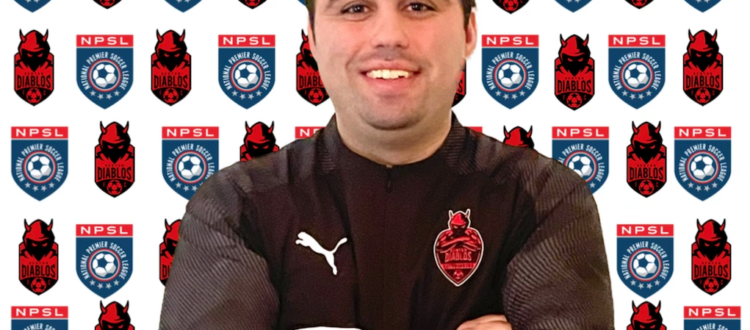 Diablos appoint Brad Namdar to General Manager/Technical Director
Building on the monumental on field success since their 2018 inception, the Denton Diablos bolstered their front office staff with the hiring of Brad Namdar as the new General Manager & Technical Director. Namdar is entering his first season as the Diablos, where he will be spearheading the all aspects of club operations, from sponsorships, to fan engagement/experience, to Game Day operations, while working side by side with our Diablos coaching staff to ensure the Diablos have the most successful season ever in 2023, both on and off the pitch.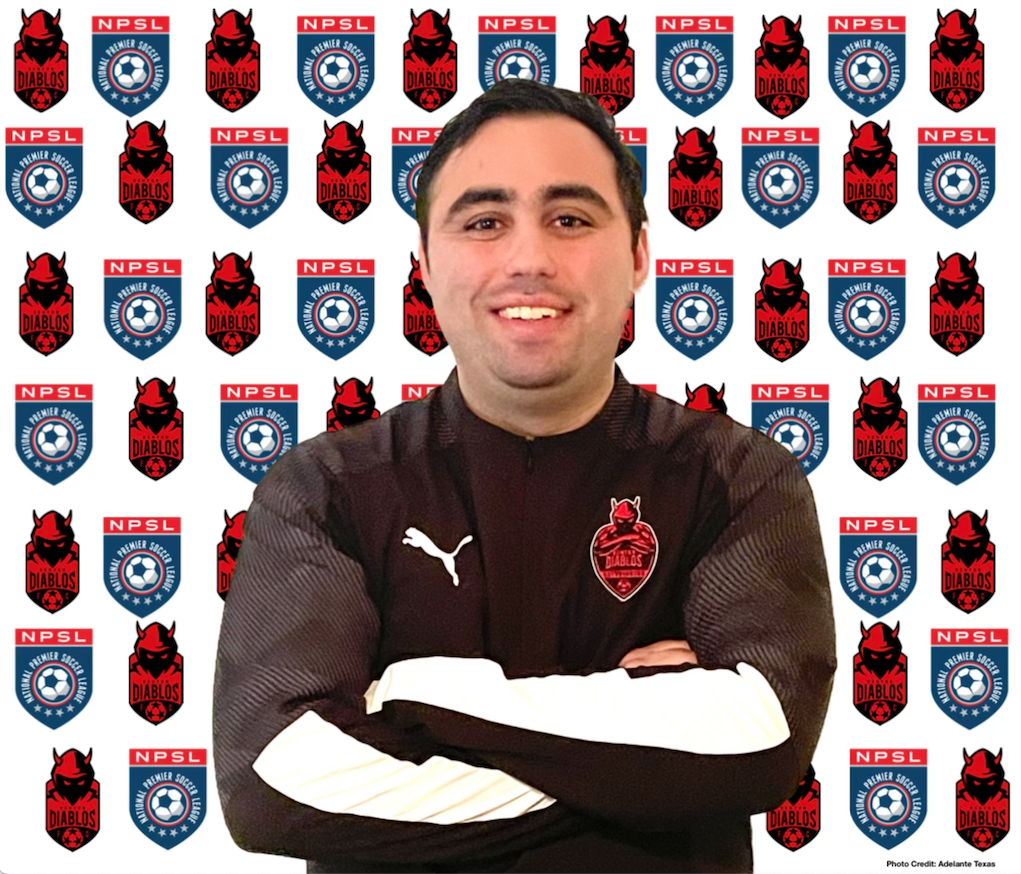 Namdar has an extensive coaching background, as well as a strong proven track record of successful marketing campaigns, innovative project implementation, and providing quality customer service in both the soccer & private sector arenas.
Rusty Ogelsby, current Vice President of the United States Coaches, stated, "I am excited to hear the news of my dear friend, Brad Namdar, being named the GM and Technical Director of the Denton Diablos," said Ogelsby, "I am thrilled of his appointment and know the Diablos will thrive under his leadership."
Namdar is not new to the soccer community by any means. He has deep roots, relationships, and ample experience in the realms of coaching, working with professional, college, and international players, as well as, has valuable knowledge regarding the necessary operational logistics required to run a successful & competitive soccer program.
Jimmy Elder, multiple NJCAA National Champion Head Coach at Brookhaven College, founder of the famous "Jimmy Ball" and CEO of Soccer Innovations stated, "I am thrilled to see Brad Namdar as the new GM and Technical Director of the Denton Diablos. His knowledge of the game on the field and his passion for the game is contagious. I know he will be a tremendous asset for the Diablos."
Namdar has coached and worked in a variety of roles at nearly every level in the U.S. Soccer paradigm.
Namdar was FC Dallas' first ever "Estagio" (coaching apprentice) from 2010 to 2012, where he gained valuable knowledge/experience working, learning, and receiving mentorship from two of the most nationally-respected coaches in U.S. Soccer, Schellas Hyndman (Former SMU Head Coach & FC Dallas Head Coach) & Oscar Pareja (Former FC Dallas Head Coach, Academy Coach, and current Head Coach at Orlando City – MLS).
At FC Dallas, Namdar also had the opportunity to work, learn, and assist former FC Dallas Technical Director, Barry Gorman.
"I am very excited to see Brad Namdar as the new GM & Technical Director for the Denton Diablos this season," said Schellas Hyndman, "Ive known Brad for many years, and his knowledge of the game, passion for the game, and hard work ethic will be a tremendous asset for the club."
Oscar Pareja, current Orlando City Head Coach (MLS) stated regarding Namdar's signing, "I've known Brad for many years, all the way back to my days when he assisted me at our FC Dallas Academy. He was always reliable, smart, and dedicated; doing everything he could to help our team, club, players, and coaches. Great signing."
Namdar brings unique and valuable insights to the club from his head coaching experience in both the men's and women's college level, UIL – Varsity men's soccer, Prep Academy level, North Texas Olympic Development Program, and conducting coaching education courses.
Diablos Co-Owner, Damon Gochneaur stated, "We are extremely excited to add Brad to the leadership and front office for the Diablos. Brad's experience at FC Dallas, Mountain View, and SMU, coupled with his entrepreneurial drive and vision, are exactly what the club needs to reach new heights both on and off the pitch.
Namdar earned his B.A. in Journalism and a minor in Philosophy in 2012 from SMU, as well as his M.A. in Dispute Resolution and Conflict Management, Executive Coaching Certification, and Mediation License in 2014 (SMU).