2023 Premium Season Tickets
$200.00
NOTE: Include your address, phone number, and email during checkout please.
Description
For the fan who absolutely has to sit as close to the action as possible!  Making a return this year, our Pitch-side Season Tickets give fans the ultimate in intimacy and access, allowing fans to sit pitch side, in front of the season ticket holders, and general admission ticket holders giving 20 lucky fans the ultimate season seat!
And to make it even better, we're making each Premium Season Ticket All You Can Drink! With local beer provided by Denton County Brewing Company, we're making the hottest seat in the house a little cooler with All You Can Drink!
Additionally, premium Season Seat Holders will be privy to a closed door practice session prior to our Season Opener, a private meet and greet with our Head Coach and a special gift from the club for 20 lucky fans!
The fifth official year in Diablos history is set to begin this March as the Diablos embark on the pathway back into Lone Star conference playoffs and national championship dreams, seeking to hoist the NPSL National Championship for the second time in club history!
So what are you waiting for? Buy your Premium Season Ticket today and come watch us hoist more hardware this summer!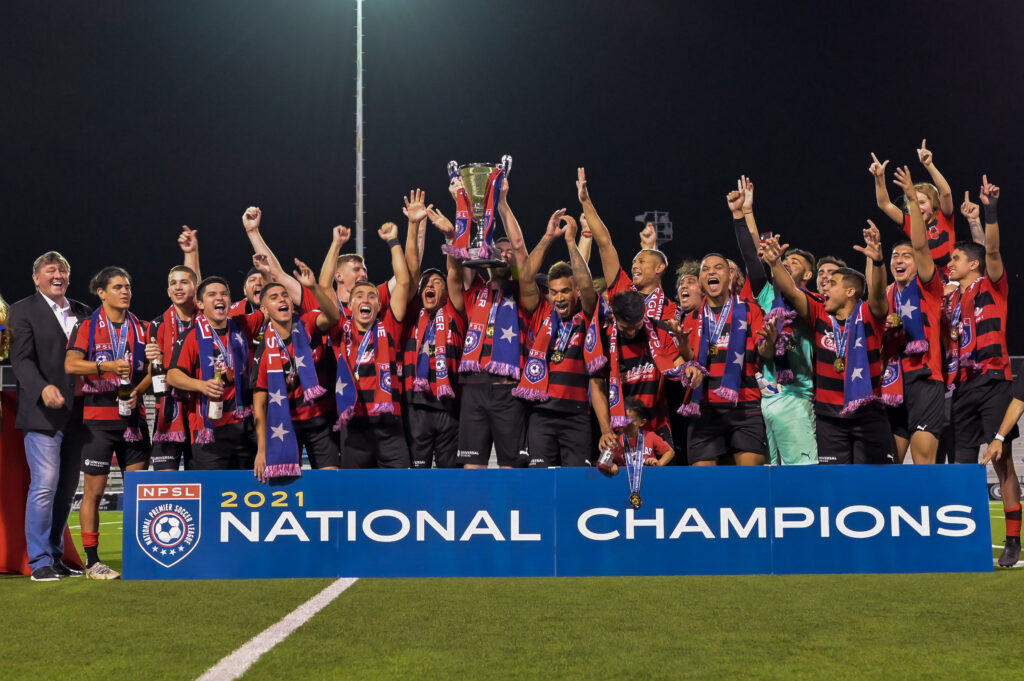 Come help us relive the glory from last year, and make history all over again, with an international friendly, and 7 total games included in your ticket package, over $300 worth of tickets for only $200! Plus, we're giving all season ticket holders a 2023 Season Ticket holder designed scarf! That's $325 worth of value, for only $200!
With every purchase of a 2023 season ticket, you'll receive:
-Tickets to 7 total matches in 2023! ($290 value)
Premium Ticket to all 2023 NPSL Home matches (5 games – $200 Value)
Ticket to Irving FC and Fort Worth Vaqueros NPSL away games ($30 value)
Ticket to any international friendlies for 2023 ($30 value)
Private Meet & Greet with Diablos Head Coach ($25 value)
Access to closed door practice prior to our Home Opener ($25 value)
Private Meet & Greet with the team for a private autograph session