Diablos Pre-game Jersey 2023 Adult
$55.00
The 2023 Diablos Pre-Game jersey, in partnership with O3 energy, and proudly produced by Lexa Sportswear. Featuring a striking lightening bolt repeating design in a bold navy and gold color way, order your official pregame jersey today and wear the same gear as your favorite Diablos player! Pre-sale available now, expected delivery in 2-3 weeks!
Description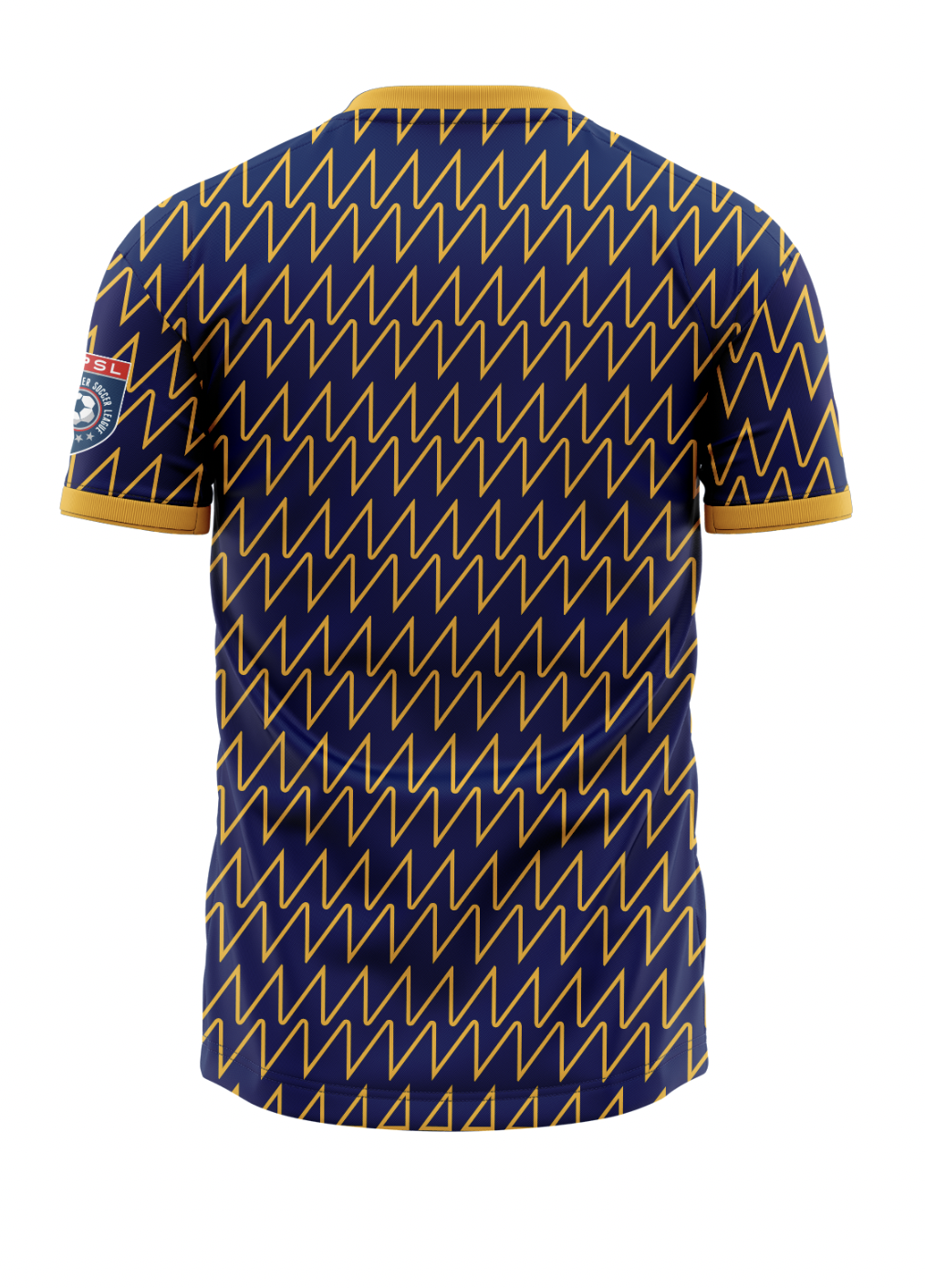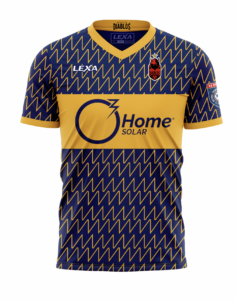 We are super excited to present our first co-branded merchandise in Diablos History with the O3 Home Solar Pre-game jersey, proudly brought to you by Lexa and custom designed by Aaron Flynn of Timber Flynn designs. In striking navy and gold, featuring the repeating lightening bolt from the O3 Home Solar Logo, this eye-catching design is a hit amongst our players and fans, and now is the chance for you to own your very own! These jerseys were custom designed in not only the aestethics, but with regards to fit, material, and performance with the experts at Lexa, helping to achieve a jersey that not only will help our players stay cool and comfortable through the hot action of summer, but also looks better than anything on the market, while utilizing recycled materials and sustainable processes wherever possible.
We are immensely proud to bring you our iconic and long awaited 2023 Denton Diablos O3 Home Solar pre-game jersey.
Pre-sale now for anticipated delivery in 2-3 weeks. When jerseys are available, they will either be shipped or available for pickup at home games, as arranged via email upon jerseys arrival.