Denton Diablos OWNERSHIP GROUP
Denton Diablos FC is a partnership between Aspiro Agency (a Denton based digital marketing agency owned by Damon Gochneaur) and Playbook Management International (a Frisco based sports management company owned by Michael Hitchcock).  The strong ownership group combines a committed local, passionate, successful local business owner in Damon who is entrenched in the Denton community, on many levels, and connected to University of North Texas with Hitch who brings over 20 years of professional soccer management experience and a passion for community based, professional soccer clubs to the Denton Diablos.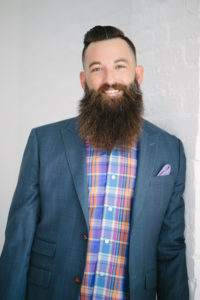 Damon Gochneaur is the founder of Aspiro Digital Agency in Denton Texas. a 2003 graduate of the University of North Texas, Damon has spent nearly his entire life working and living in Denton County, with a rich and deep history of playing, coaching and supporting the sport of soccer the entire time.
Damon grew up playing the game in Lewisville Texas before graduating to the Dallas Classic League and playing for some of the most storied clubs in Dallas soccer history, the Dallas Texans and the Dallas Comets. He captained both his High School soccer team at Flower Mound Marcus as well as the Dallas Comets, while achieving significant team and personal success, both on and off the pitch.
Damon played two years of collegiate soccer at Missouri Valley College until injury changed his soccer fortunes and brought him back to Denton to finish his studies at UNT.
Damon is a married father of three small children, with his oldest son Hayden playing in the FC Dallas youth system, daughter Addyson in competitive gymnastics and youngest son Kingston just starting his journey with the game.
Damon is excited to bring semi-professional soccer to Denton Texas and help grow the game that he loves and give back to the game which has given him so much already.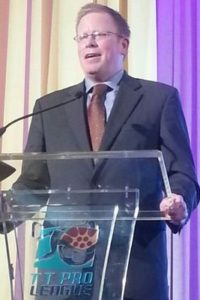 Michael Hitchcock (Hitch) is one of the pioneers of Major League Soccer; starting 22 years ago with DC United (one of the flagship franchises in MLS early years).
Hitch spent 13 years in Major League Soccer including stops in Los Angeles as Vice President for LA Galaxy and President/General Manager for FC Dallas and Pizza Hut Park (111 acre soccer stadium and 17 field complex).
Hitch left MLS 9 years ago and launched Playbook Management International, a sports management company that works with hand selected clients in the US and around the world (including NPSL).  Hitch is passionate about the game of soccer, the business of soccer and the impact that clubs can have in their local communities.
Through PMI, Hitch has ownership interest in Alfreton Town FC (National League in UK), Tobago FC Phoenix (Trinidad & Tobago), Napa Valley 1839 (NPSL), Fort Worth Vaqueros (NPSL) and Professional Futsal League.
Hitch is married with two children, Eleni is a Sports Management major at Texas Tech University and William is a Junior at Wakeland High School in Frisco.
General Manager & Technical Director
Brad Namdar is entering his first season as the Diablos General Manager & Technical Director, where he will be spearheading the all aspects of club operations, from sponsorships, to fan engagement/experience, to Game Day operations, while working side by side with our Diablos coaching staff to ensure the Diablos have the most successful season in 2023, both on and off the pitch.
Namdar has an extensive coaching background, as well as a strong proven track record of successful marketing campaigns, innovative project implementation, and providing quality customer service in both the soccer & private sector arenas.
Namdar is not new to the soccer community by any means. He has deep roots, relationships, and ample experience in the realms of coaching, working with professional, college, and international players, as well as, has valuable knowledge regarding the necessary operational logistics required to run a successful & competitive soccer program. Namdar has coached and worked in a variety of roles at nearly every level in the U.S. Soccer paradigm.
Namdar was FC Dallas' first ever "Estagio" (coaching apprentice) from 2010 to 2012, where he gained valuable knowledge/experience working, learning, and receiving mentorship from two of the most nationally-respected coaches in U.S. Soccer, Schellas Hyndman (Former SMU Head Coach & FC Dallas Head Coach) & Oscar Pareja (Former FC Dallas Head Coach, Academy Coach, and current Head Coach at Orlando City – MLS). At FC Dallas, Namdar also had the opportunity to work, learn, and assist former FC Dallas Technical Director, Barry Gorman.
Regarding Namdar's addition to the club, Oscar Pareja, current Orlando City Head Coach (MLS) stated regarding Namdar, " I've known Brad for many years, all the way back to my days when he assisted me at the FC Dallas Academy. He was always reliable, smart, and dedicated; doing everything he could to help our team, club, players, and coaches. Great addition for the Diablos."
Additionally, former FC Dallas Head Coach, and SMU legend, Coach – Schellas Hyndman, stated, "I am very excited to see Brad Namdar as teh new GM & Technical Director for the Denton Diablos this season, " said Schellas, " I've known Brad for many years, his knowledge of the game, passion for the game, and hard work ethic will be a tremendous asset for the club this year."
Namdar earned his B.A. in Journalism and a minor in Philosophy in 2012 from SMU, as well as his M.A. in Dispute Resolution and Conflict Management, Executive Coaching Certification, and Mediation License in 2014 (SMU), and has been recognized for his many achievements in soccer, business, and civic service.