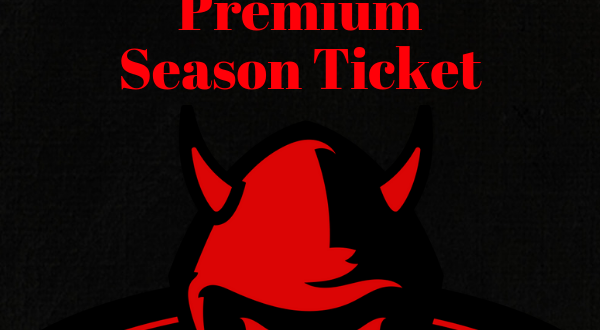 Season Tickets now on Sale!
So this might be putting the cart before the horse, as you don't know whom and don't know where, but alas, the time is upon us!
2019 Denton Diablos season tickets are available now and what a deal do we have for you! Not ready to give up a kidney to come watch soccer, then you're in luck!
Adult Season Tickets: $100 per ticket
Kids Season Tickets: $50 per ticket
What's included:
Ticket to all 8 Home Games
Plus the following Membership benefits:
– 2 Bring A Friend Tickets for one game ($20 value)
– Membership Discounted Additional tickets for friends & family ($10 tickets for $5, Save $5 per ticket)
– VIP Season Ticket Holder Membership Party
– Diablos Gear Package: 1 scarf, 1 Tshirt, 1 sticker, 1 koozie ($45 value)
– Priority to purchase additional tickets for friendlies, US Open Cup and playoff games
– Save $10 on Diablos Jersey (example: $50 jersey for $40 so save $10)
– Members kids will have opportunity to be the Dream Team and/or Team Tunnel before a Diablos home game
Overall, this is nearly $200 in value, for only $100!
Premium Season Tickets
For the fan who is looking for a closer view of the action and a little deeper fan experience, we're proud to announce our Premium season tickets, that include all the benefits of a regular season ticket holder, as well as the ability to enjoy Sideline Seating, allowing for the closest experience to actually on the pitch that you can find! With limited spacing around the pitch, we're limiting our Premium Season Tickets to only 25.  Additionally, all Premium season ticket holders are eligible for a post match autograph and photo opportunity with available players. With only 25 tickets available, these are sure to sell out.
Premium Season Tickets: $200
Visit our team shop now to purchase your season tickets today: Diablos Season Tickets