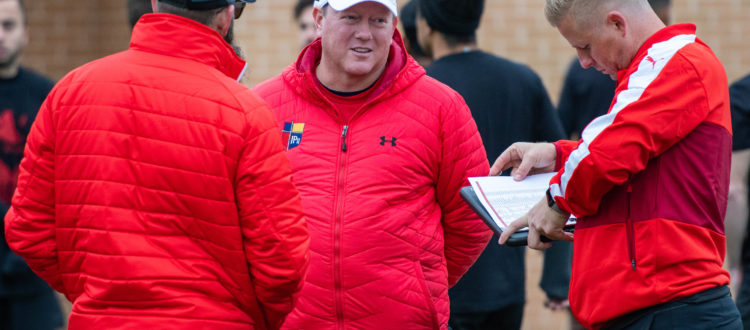 Diablos Announce Addition of New General Manager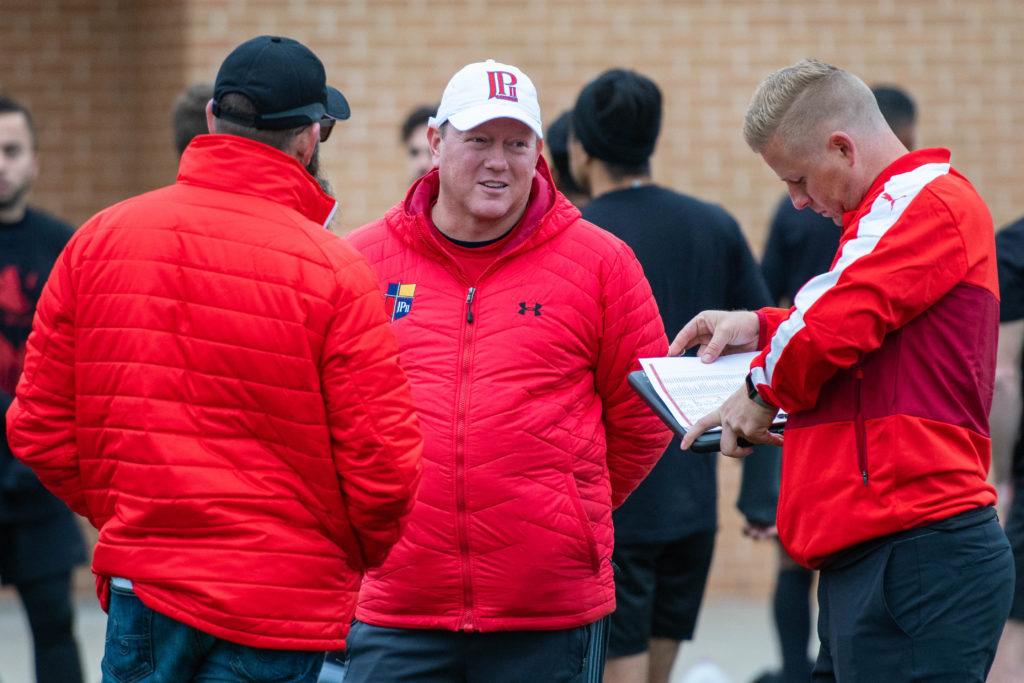 Rusty Oglesby Named General Manager for the Denton Diablos
DENTON, TX – While the rest of the country has been enjoying the recent holiday break, the Diablos front office has been hard at work building the foundation of the Diablo's future. The Denton Diablos are proud and excited to announce the most recent addition, our new General Manager, Rusty Oglesby.
"All my life I have dreamt of an opportunity to be involved in the beautiful game at the next level and I am truly humbled and honored to have the come to fruition with the Diablos." Oglesby said. With a rich soccer history in North Texas in both the club and high school arena's, Oglesby is well suited for his new role," I'm excited to see the team grow in the awesome city of Denton and to give back to wonderful Denton community. I want to thank the ownership for their trust and belief in me. Working with Coach Rakestraw will be an honor also after years of friendship and coaching in the high school arena."
Coach Rakestraw has the following comments on the newest front office addition," Bringing Rusty in as a General Manager shows the seriousness of our ownership to invest in building a professional club in Denton that is serious about doing what's necessary to pump the resources needed to make this club an early and long term success. Rusty is a man who brings a unique mix of experience both in the business and soccer world that will be invaluable to the Diablos."
Schools Coached: A.C. Jones '99-'00, Marble Falls '00-'02, Sachse '04-'06, Frisco Wakeland '06-'16, John Paul II '17-Present
Career Record: 271-96-38
Texas UIL State Tournament Appearances: 2010 State Champions, 2014 State semis, 2016 State Finalist
United Soccer Coaches (formerly NSCAA) State Coach of the Year 2016
United Soccer Coaches National Advocacy Council High School Chairman 2014-Present
VYPE magazine Coach of the Year 2010
Frisco Enterprise Coach of the Year 2014, 2016
TASCO Boys Region 2 Soccer Coach of the Year: 2010, 2014, 2016
TASCO Senior Showcase Coach: 2011, 2016
District Coach of the Year: 2000, 2001, 2005, 2010, 2011, 2014, 2015, 2016
TASCO President: 2014
Club Experience: FC Dallas Youth, Liverpool FC America, Texas Spirit
Keller Williams – Commercial & Residential Realtor 2014-Present
Diablos Co-Owner Michael Hitchcock had the following comments regarding the new front office addition, "The key to a successful club is "Strength of Ownership, Strength of Management, Strength of Market". With partner Damon Gochneaur, Diablos have committed, passionate, experienced ownership. In Denton, we have what we believe can be one of the best lower division soccer markets in the US. So the final pieces of the puzzle is management. We have part of that puzzle solved with a great coach in Chad Rakestraw, and felt like the only missing piece was a strong General Manager who can help successfully launch the Diablos. We're excited to announce that we have that man in Rusty Oglesby who brings a great deal of soccer knowledge, and business experience, with a true understanding of the Diablos long term vision and our commitment to the Denton community and growing the game. This is going to be fun!"
The Diablos are slated to begin play in the National Premier Soccer League in Spring of 2019. Denton will play its home matches at UNT's Soccer Stadium. Give the gift of soccer this Holiday Season.  Diablos season seats and authentic gear now available at http://dentondiablos.com/shop/
Only 4 spots remain in our Starting XI Season Ticket holders, which include (1) one 2019 Denton Diablos Home Jersey with each season, in addition to a home ticket for each 2019 Denton Diablos Home Match, regular season and friendlies. These will sell out soon, order now!
The Diablos encompass a 50/50 partnership between Aspiro Agency, a Denton-based digital marketing agency owned by Damon Gochneaur and Playbook Management International, a Frisco-based sports management company owned by Michael Hitchcock.
More information about the club can be found at http://www.dentondiablos.com/ or by following the club on Facebook(@DentonDiablosFC), Instagram (@dentondiablosfc), and Twitter (@dentondiablos). Season Seats and official Diablos gear now on sale at http://dentondiablos.com/.