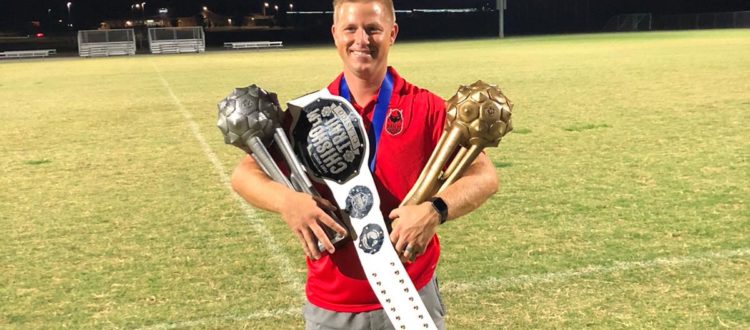 Coaching plans for 2020 and beyond
After two historic seasons, the greatest coach in club history, and only coach in club history, Chad Rakestraw is officially stepping down effective immediately.  Chad led the Diablos to a 2nd place finish and a qualification for the 2020 US Open Cup in the Diablos historic inaugural 2019 season. His sophomore campaign saw Chad achieve unprecedented success, leading the Diablos to a 2nd place finish in the Roja League Championships, while simultaneously leading the newly formed Estudiantes, a Diablos team consisting entirely of collegiate players, to a Roja league Championship, completing the unheard accomplishment of winning 1st and 2nd place in the same league with two different teams.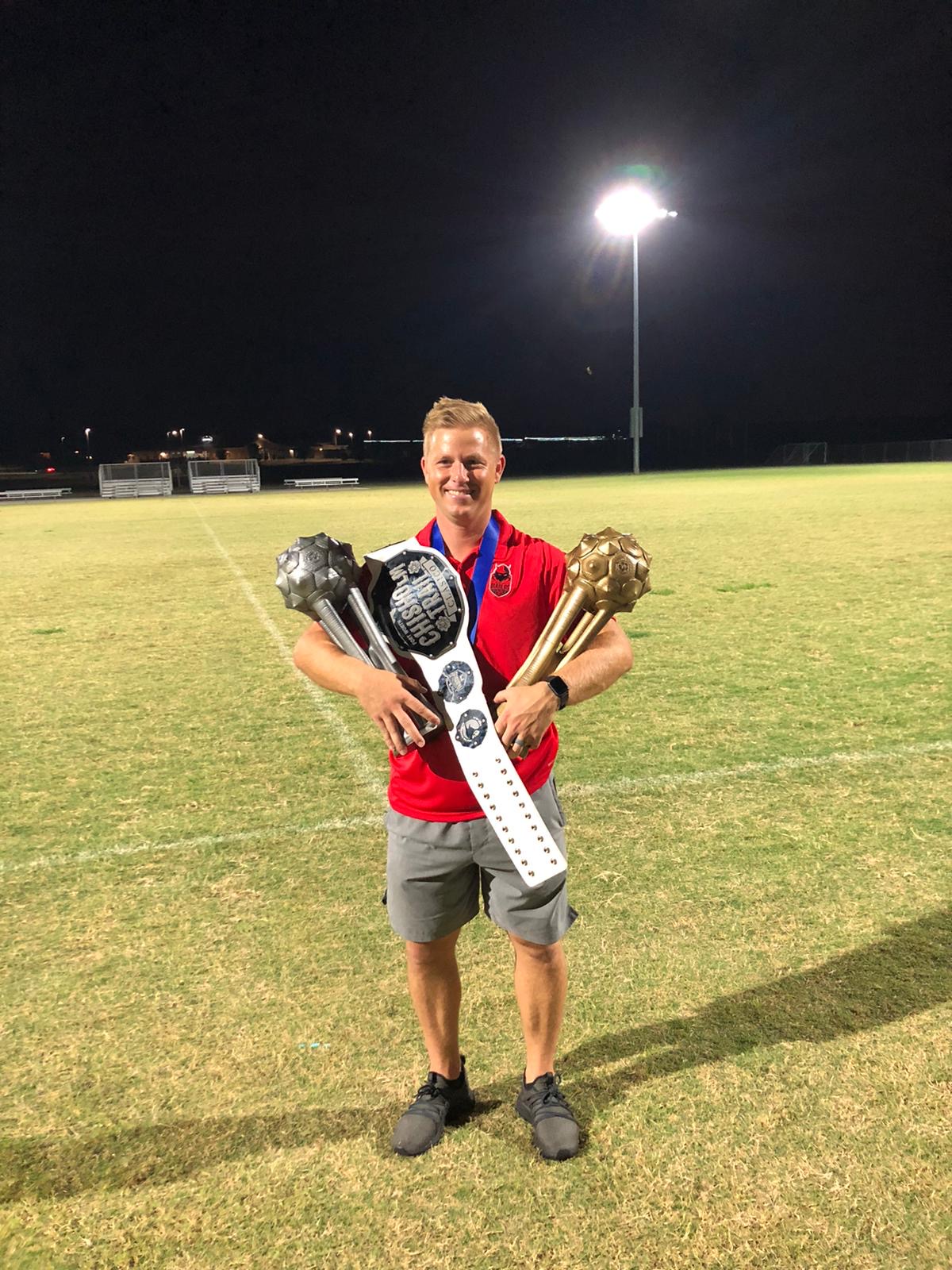 From Head Coach Chad Rakestraw:
"Diablos nation, It's Chad Rakestraw. I hope that all of you are doing well in this unprecedented time. In the fall of 2018, Damon Gochneaur and Michael Hitchcock offered me the opportunity to lead the Diablos in their 2019 inaugural season. Right off the bat, the ownership group and club showed their professionalism in helping found an incredible supporters group in the Harbingers, locked down a home stadium with an intimate and professional atmosphere like the lower leagues in Europe. In the first season the Diablos finished 2nd in the Lone Star Conference scoring more goals than any other team and earned an invitation to the prestigious U.S. Open Cup. In 2020, we needed two teams to have a prepped and ready USOC team along with an Estudiantes team made up of young, hungry college players. What a season being able to have both teams in the club play for a championship and bring home the first two trophies for the club. It's been such a joy to be a part of the beginnings of this club. I am incredibly grateful to all the players, assistant coaches and club ownership for this opportunity. But outside of my faith, there's nothing more important to me than being able to be there for my wife and 4 daughters. I come before you to inform you that I am saying goodbye as the Diablos Head Coach. I want to thank every one of you for your love and support during my time at the helm. Somos Diablos!"
The Diablos are forever grateful for the impact and culture Chad has established in a extremely short period of time, and wish Chad well in his future endeavors, on and off the pitch. We simply would not have had the level of success we've achieved without Chad's stalwart leadership.
The Diablos are currently accepting applications for parties interested in the Head Coach position. Please email your resume to:
info@dentondiablos.com with the subject line "Head Coach Application: Your Name"
We look forward to the Diablos and Estudiantes competing in the upcoming Roja Invierno League, as well as the 2021 US Open Cup in the Spring of 2021.
#SomosDenton
#SomosDiablos