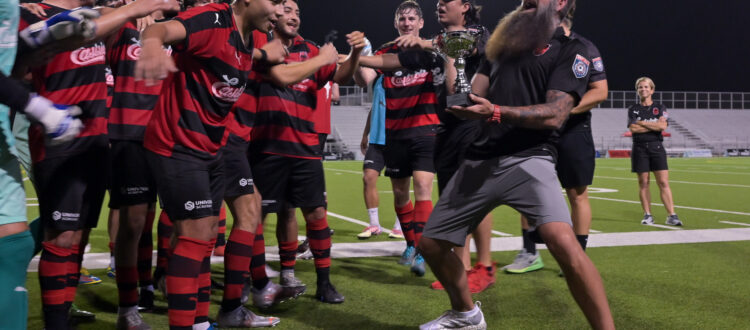 Denton Diablos win the Lone Star Conference Championship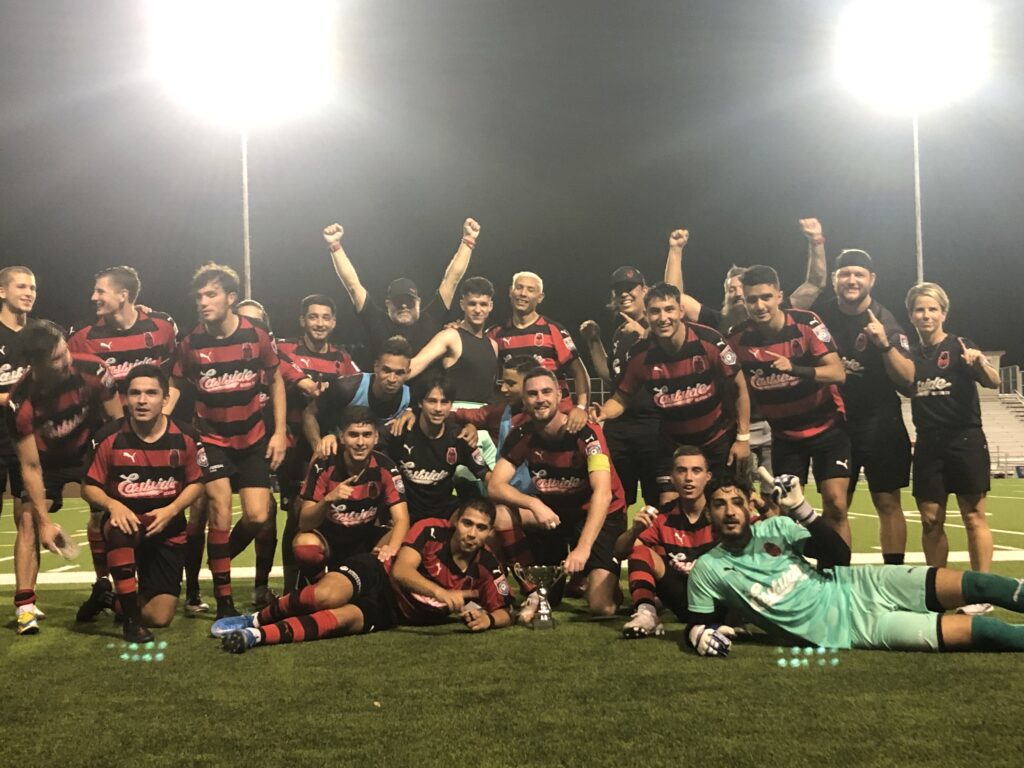 Just three short years ago this was all a dream. In the back booth of East Side Denton, Michael Hitchcock and I Iaid out a plan for what would become the Denton Diablos over craft beers and TX whiskey's. While we both certainly had high expectations, we both knew the difficulty of building a winning and sustainable club, especially in a conference as difficult as the Lone Star Conference.
In just our second season of NPSL action, your Diablos have etched their names into the NPSL History books as the 2021 Lone Star Conference Champions, earning themselves a spot in the West Region Championship game this coming Saturday night vs FC Golden State from Los Angeles, California, right here in beautiful Denton, Texas, in the friendly confines of Denton High School, where we did not lose a game this season!
The Diablos wasted no time on Saturday night, with James Doyle connecting on the end of a Carlos Flores set piece delivery, nodding home the 1-0 lead in just the 8th minute of play. The game held the frantic pace for the entirety of the first half with both sides threatening multiple times. In the 25th minute of the first half, Trevor Amann, who had created and missed a number of close chances, finally got the space and time to pick out the far corner and slot home the weak footed shot, putting the Diablos up 2-0. The first half would come to a close with the Diablos still leading 2-0.
The second half maintained the same frantic pace with both teams battling hard for the right to lift the trophy. With both sides missing a number of close chances, Laredo finally got on the board in the 75th minute when they nodded home a well served corner kick, cutting the deficit in half and giving the Heat the momentum heading into the final 15 minutes.
Regular time ended at 2-1 with just over 3 minutes of stoppage time. After 4 consecutive corner kicks for the Diablos in extra time, Trevor Amann grabbed his second goal, giving him the brace, in the 83rd minute, on the final play of the game, as the referee blew for full time immediately after the goal, giving the Diablos the critical 3-1 win, securing the first Lone Star Conference Championship in club history, as well as securing us a spot in the West Region Championship game this coming Saturday night!
Buy a ticket and come out to the biggest party in Denton, Texas this Saturday night.
Your Diablos Starting XI: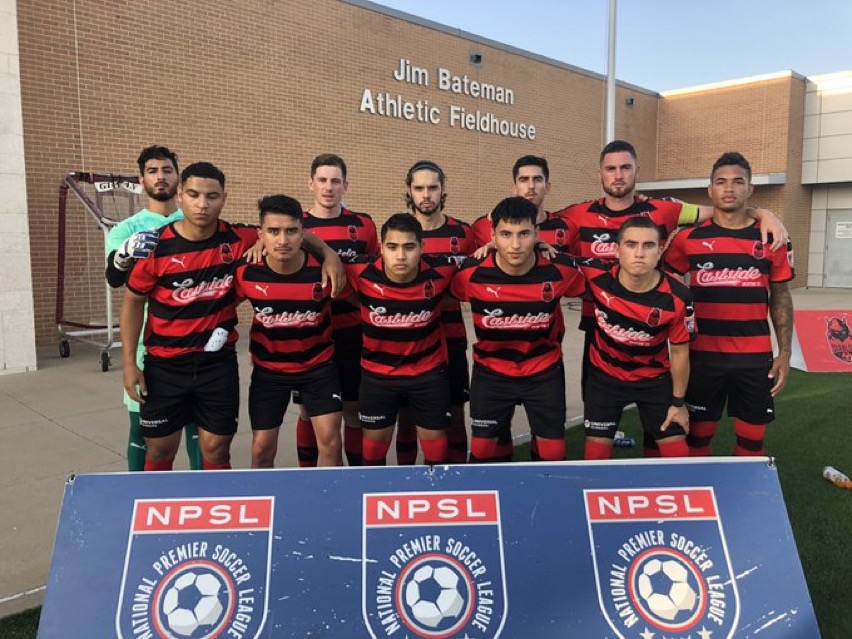 Denton Diablos forward Trevor Amann celebrates his first half goal in the NPSL Lonestar Conference playoff match against Laredo Heat.