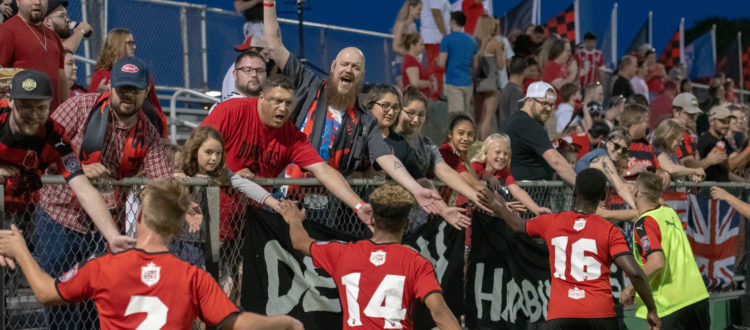 Match Recap – Denton Diablos vs Katy 1895 FC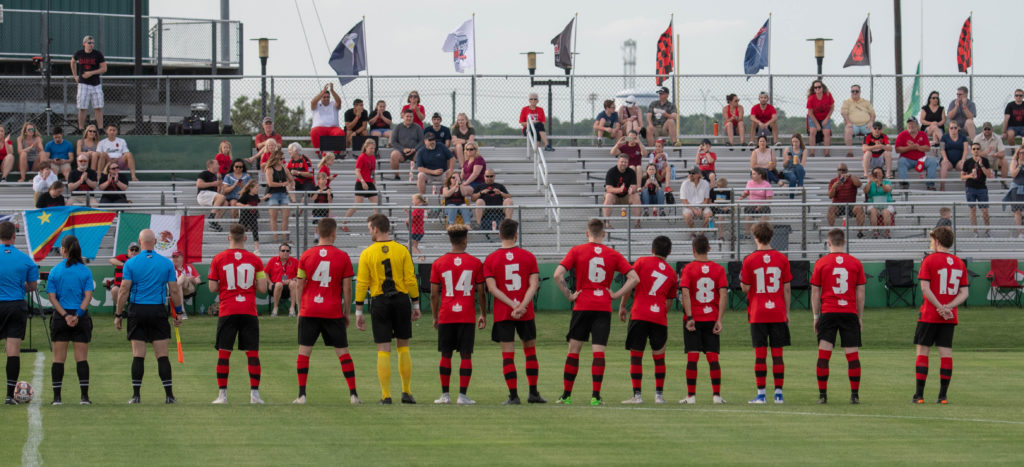 Once. Twice. Three times. It felt like we were never going to see a game kick-off in our true home stadium, UNT Soccer Stadium. After two weeks of hot and dry weather, the pitch was in pristine condition, the flags were flying in the breeze and the Lonestar was ice cold in the Beer Garden.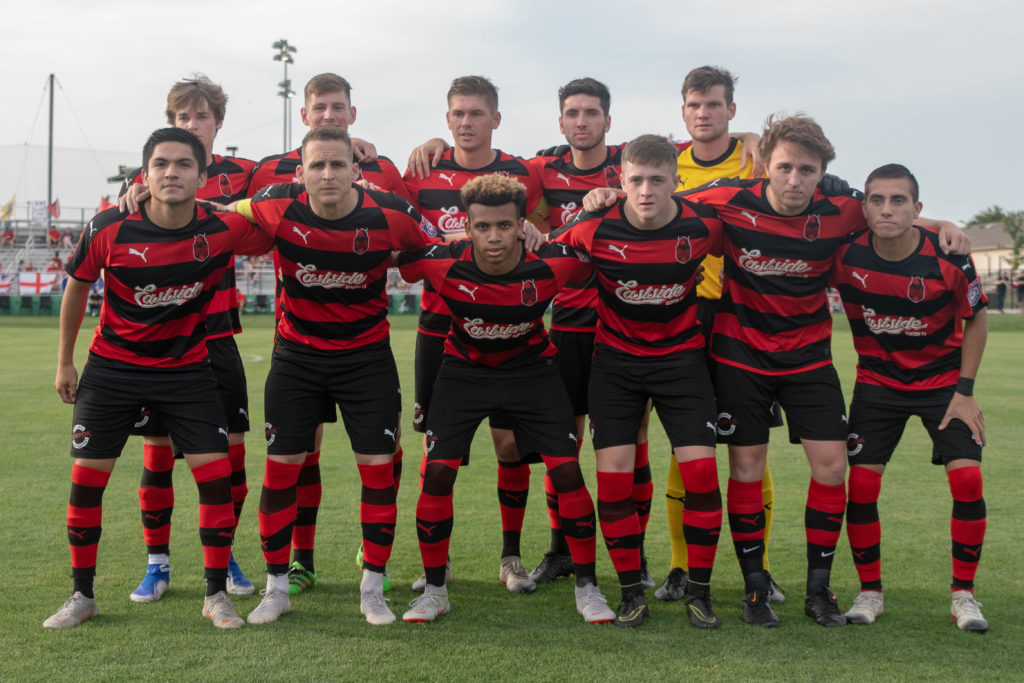 In what turned out to be a nearly sold out home stadium opener, the Diablos wasted little time in getting the proverbial fireworks started!
Brandon Terwege opened the scoring in the 19th minute, as he found himself on the end of a Chase Drackett cross, and tucked it away cleanly into the open net for the 1-0 lead.
At the 34th minute, Julian Barajas found himself slipped in behind the Katy defense from Daniel Evans and made the most of the opportunity, cooly slotting home his shot for the Diablos second goal of the game and a 2-0 advantage.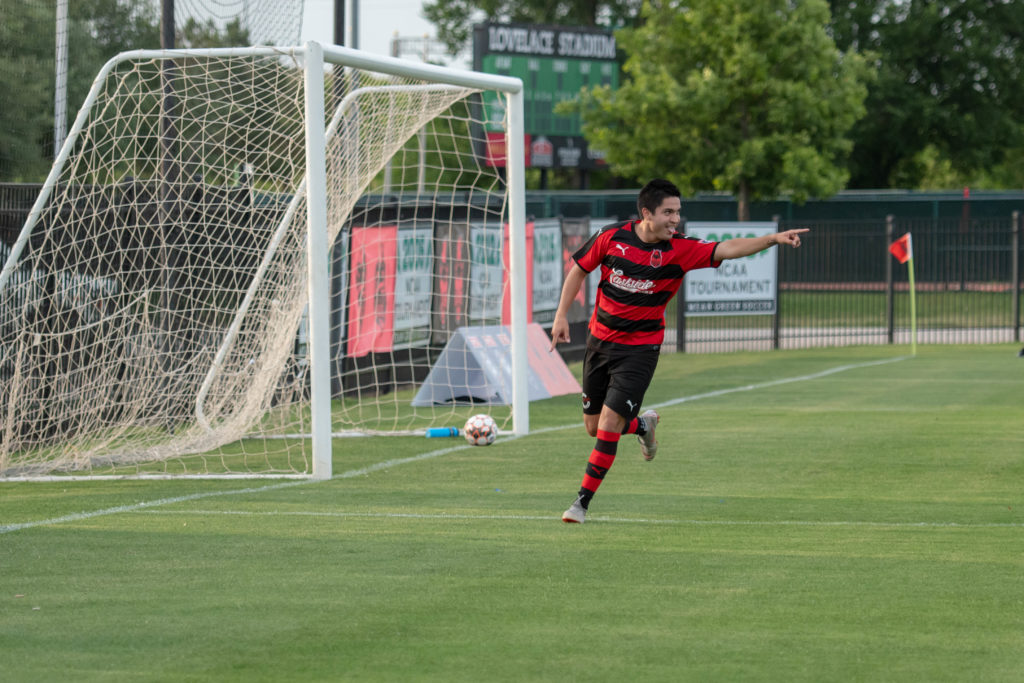 In spite of a myriad of dangerous chances late in the first half, the Diablos were unable to find the decisive third goal before the break and the Ben Clarvis led side retired to the locker room with the 2-0 lead at the break.
Nicolas Taylor and Harris Partain made their debuts as the 2nd half kicked off, and Taylor wasted no time in adding himself to the scorer's sheet on the day. In the 57th minute Taylor calmly created space for himself before slotting his first goal of the day, Diablos third, and pushed the Diablos to the 3-0 advantage with just over 30 minutes to play.
Not done for the day, Taylor found himself capitalizing again only 11 minutes later as he pushed the Diablos to a 4-0 advantage in the 58th minute.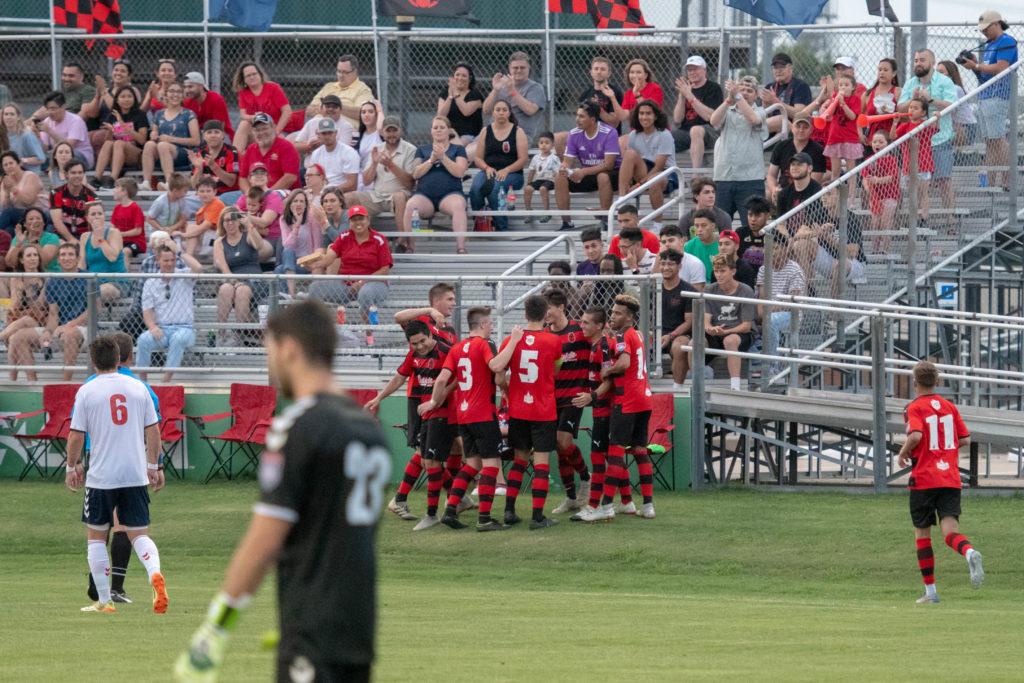 After making his debut in the 65th minute, Matt Heffernan made the most of his opportunity in what is the nastiest set piece goal in Diablos history.
As the final whistle blew after 6 minutes of injury time, the Diablos greeted the supporters and fans hand in hand to rousing applause.