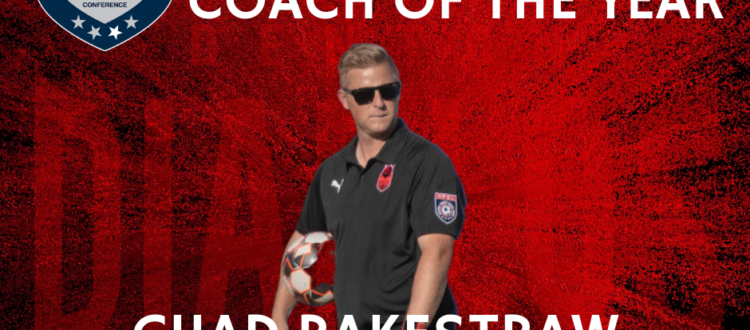 Diablos Make All Conference Team
The historic first season might be over, but the post season awards have just started piling up, with 4 Diablos recognized in the Lone Star Conference Awards after supporters, coaches and front office votes were tallied from the week of voting.
Head Coach Chad Rakestraw was named the 2019 Lone Star Conference Coach of the Year for his efforts in guiding the Diablos to a 9-3 mark in their inaugural season. When asked about his award Coach Rakestraw had the following to say, "Anytime you're recognized by your peers and competitors is special. This award is the result of a true team effort and is a reflection of the culture that our young men have established. I'm honored to received the recognition and am excited to see what we do in 2020."
And Chad wasn't alone in his recognition, as three different Diablos players picked up All Conference honors.
Patrick Fitzgerald was named to the Conference XI as a defender, Carlos Flores was selected for the midfield, and our captain, Sam Garza, was selected as a forward, with the Diablos placing more people in the Conference XI than another other team in the Conference!