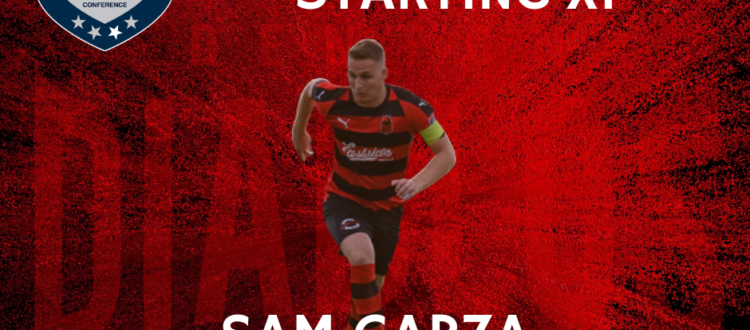 Garza earns All-Region Award
Our Captain and golden boot winner, Sam Garza, has collected another post season award, this time being recognized with an All Region nod for the NPSL South Region.
Sam was an integral part of our on field success, with both his play, and his coaching, scoring 8 goals, tallying 4 assists, and ultimately helping to establish the culture of what it means to be a Diablo.
Help us in congratulating Sam and the entire team on an outstanding season!